eConnect: November 2018
At Woman's Life, an important part of our mission is to help you create a secure financial future for yourself and your family. With that goal in mind, this newsletter is filled with tips and ideas you can use to save, shop, plan, and be financially savvy on your terms.
The Gift of Financial Security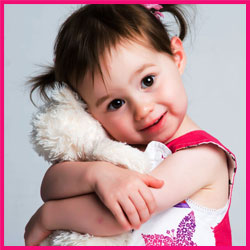 If you have grandchildren, you already know how special your bond with them can be. But did you know that as a grandparent, you can also help set them up for success by providing a solid foundation for their future financial security? One way to do that is through the gift of permanent life insurance.
Why consider the gift of life insurance?
Affordable premiums - Because life insurance premiums are based on age and health, the younger and healthier they are, the lower the premiums can be. Even more good news: those low rates are locked in for their lifetime.
Building cash value - Permanent life insurance can be an effective way to accumulate funds for a child's future. Later, those funds can be borrowed for use in paying college tuition, to buy a first car, or for a down payment for a home.(1)
Protecting future insurability - Purchasing life insurance while children are young provides them with life insurance protection as they grow into adulthood, even if they experience health issues.
Create a Legacy of Love
When you purchase life insurance for your grandchildren from Woman's Life, we will send them a special birthday card from you each year, beginning with their next birthday. The personalized birthday card will serve as an ongoing reminder of your loving gift, and it can be a fun way to help them learn about the importance of planning for their financial future.
In addition to the financial security provided by life insurance, you can take pleasure in knowing your grandchild will have access to a scholarship opportunity as a benefit of their membership.(2) Each year, Woman's Life awards four scholarships of $1,000 per year for up to four years.(3)
Membership in Woman's Life includes other Benefits of Membership(2) as well, including our Good Health Benefits and the opportunity to participate in community outreach activities through a local chapter.
Would you like to create a Legacy of Love for your family? Contact your Woman's Life representative, or a Home Office Product Specialist today at 800-521-9292 ext. 261.
The gift of permanent life insurance is a Legacy of Love from you that provides a solid foundation for them… today and into the future.
Not all products are available in all states. Like most insurance, Woman's Life Insurance Society products have exclusions, limitations and terms under which a policy may be continued in force or discontinued. For costs and complete details of coverage, and to learn more, contact your Woman's Life representative, or call the Home Office at 800-521-9292. (1) Certificate loans will reduce certificate values and death benefit. Certificate loans are subject to an 8% per annum interest charge, which if not paid is added to the loan debt. The certificate will terminate if the loan debt equals or exceeds the cash value. (2) Eligibility for fraternal benefits of membership is determined by the board of directors. Fraternal benefits may be amended or discontinued at any time by action of the board of directors. (3) Each scholarship applicant must be a junior or benefit member of Woman's Life Insurance Society for at least two years prior to the May 1st application deadline.
Do you struggle to meet deadlines, find yourself getting lost in one activity, or ever ask yourself "Where does the time go?" You're not alone. According to Dr. Donald E. Wetmore, "The average worker sends and receives 190 messages per day." With significant amounts of incoming emails, texts, phone calls, you name it, it's no wonder we have a difficult time maintaining our focus. Dr. Wetmore states:
The average person gets 1 interruption every 8 minutes, or approximately 7 an hour, or 50–60 per day. The average interruption takes 5 minutes, totaling about 4 hours or 50% of the average workday. 80% of those interruptions are typically rated as "little value" or "no value" creating approximately 3 hours of wasted time per day. (Wetmore, 2018)
The good news is that there are many techniques, websites, and apps that can help you maximize your time and help you smash your To-Do List. One popular method is the Pomodoro Technique. Developed by Francesco Cirillo, and named after the tomato-shaped kitchen timer he used as a student, this process breaks large tasks (or a series of tasks) into short, timed work intervals, called "Pomodoros." By focusing on a specific task for a set time frame, you get tons of work done, and you get to take regular, short breaks for literal wiggle room – seriously! We recommend you stand up, actually wiggle to get your blood flowing, and then get right back into your project. Experts say the Pomodoro technique "trains your brain to focus for short periods… improv[ing] your attention span and concentration," (Henry, 2017).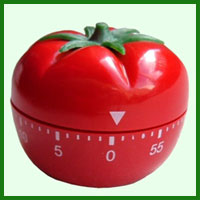 Here's how to get started with Pomodoro, in five steps:
Choose a task to be accomplished.
Set a timer to 25 minutes.
Work on the task until the Pomodoro rings.
Take a short, 5-minute break. After 4 Pomodoros, take a longer (15 minute) break.
If you're distracted part way through, either postpone the distraction or start over.
It's that simple! And rest assured, it is effective. You will also get better with practice. How do we know? This article was written using the Pomodoro Technique. We even had 3 minutes and 24 seconds to check our spelling! You can learn more at https://francescocirillo.com/pages/pomodoro-technique.
References:
As the holidays and the end of the year approach, many people feel moved to help others in need. In fact, a significant amount of charitable giving happens between #GivingTuesday (the Tuesday after Thanksgiving) and the end of the year.
If you're feeling inspired to make a positive difference in the world, but aren't sure where to start, ask yourself these questions:
What do you really care about? Is there a specific cause or challenge you feel passionate about? Whether it's tackling world poverty, improving access to education, or supporting medical research, there are many local and national organizations that would welcome your support.
How do you want to help? There's a wide variety of opportunities to support your favorite cause. You might choose to make a financial donation, participate in a fundraising race, or get involved in their ongoing outreach. Even the smallest donation or time commitment can make a significant difference.
Once you've identified what types of causes you care about most, and the kind of support you want to offer, it's time to find the right organization to fit your goals. With so many nonprofits to choose from, it can be challenging to separate the great from the good (or the no-so-good) opportunities out there. Here are a few resources to consider: