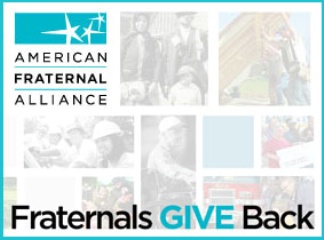 Please take just a few minutes to support the American Fraternal Alliance's "Fraternals GIVE Back" initiative to raise awareness in Congress about the many contributions that fraternals like Woman's Life make to communities across the U.S. With just a few clicks you can send a pre-written, personal message to your legislators and let them know about the value of fraternals in their home state and nationally.
You can help make a difference today!
Click here to Let Your Voice be Heard in Congress!