Woman's Life Insurance Society®
– A Rich Heritage of Caring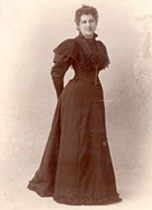 There is nothing unusual about success. I only carried out my idea. Too many people fail because they are afraid of other people's opinions. This is especially true of women. The only thing to do is go ahead.

— Bina West, founder of Woman's Life Insurance Society
In 1892 Bina M. West, a young school teacher from Capac, Michigan, made it her life's work to provide women with the opportunity to achieve financial security for themselves and their families. As a result, she founded one of the first organizations in the United States to offer life insurance to women.
Today, Woman's Life remains committed to her vision, helping women prepare for a secure financial future with life insurance and annuity products, while also providing meaningful support for their community outreach activities.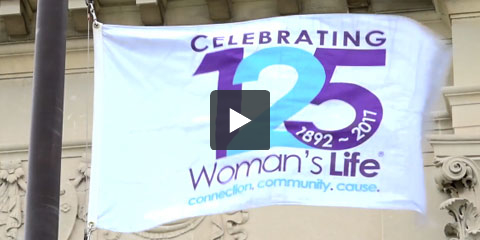 View significant events in Woman's Life history.
Making the Connection: Woman's Life is a different kind of insurance provider. We offer the financial products you'd expect, but with the difference of making a difference. That's because we give to communities to help neighbors, friends, and families. From scholarships to soup kitchens and so much more, our life insurance and annuities do more than help protect your family. They help provide for others, too.