Report a Death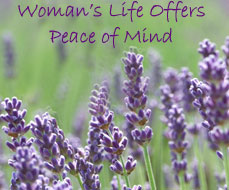 Woman's Life would like to extend our deepest sympathy regarding your recent loss. We hope the following steps will help in completing the claim process.
Step 1:
Notification of Death
Notify Woman's Life to initiate the claim process by calling our Claims Department at 1.800.521.9292 or complete the online Notification of Death form.
Step 2:
Submit Requirements
The Claim for Death Benefit form, which includes instructions, may be downloaded from our Service Center or the beneficiary may request to have it mailed or faxed.
Submit required documentation to Woman's Life Insurance Society by mail. In most cases the required documentation includes:
A Claim for Death Benefit form from each beneficiary
A certified death certificate
The original benefit certificate (policy)

If the benefit certificate has been lost or destroyed, complete the Affidavit of Lost Certificate section on the Claim for Death Benefit form
Step 3:
Evaluation & Payment of Claim
After receiving the claim form and required documentation, the Claims Department will process the claim. If additional documentation is required or if the claim form is completed incorrectly, you will be contacted in a timely manner.
If all documentation is in order and there are no special circumstances involving the claim, the beneficiary should expect a claim check by mail in 1–3 weeks.
If you have any questions, do not hesitate to contact our Claims Department.
---
Note: If reporting the death of an annuity or IRA certificate holder, additional forms are required and special options are available for spouse beneficiaries. Also, if a trust or an estate is the named beneficiary, please contact us for additional instructions.