Intuitions® Whole Life Insurance
(ICC18-M18-3500 WL)
Intuitions Whole Life Insurance: Lifelong insurance protection with fixed level premium, guaranteed death benefit, and cash value accumulation.
Whole Life Insurance from Woman's Life Insurance Society® provides protection for your entire life. As you age, even if your health deteriorates and you become uninsurable, you can keep your protection in force at the same premium and continue to accumulate a guaranteed cash value.
Your loved ones count on you. Life insurance can help you protect their financial future. It can be used to: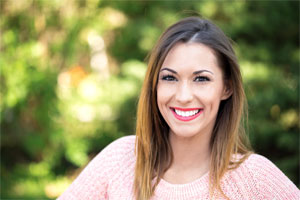 Pay funeral and other final expenses
Help your family meet ongoing living expenses and maintain their current lifestyle
Pay off outstanding debt
Provide funds for future needs – like your children's education or your spouse's retirement
Support your favorite charitable organizations
Built-in Benefits
Available at most ages: Whole life coverage for needs large and small:

Minimum death benefit $10,000 (Ages 0-80)
Maximum death benefit $2,000,000 (Ages 0-60); $1,000,000 (ages 61-80)

Fixed, level death benefit: The death benefit you select at application remains the same as long as your coverage remains in force.
Level premium for life: As long as your coverage remains in force, your premium will never increase, providing you with lifelong protection with no surprises. Guaranteed!
Choice of premium payment structures: Select an annual, semi-annual, quarterly, or monthly payment schedule to fit your needs and budget.
Guaranteed cash value accumulation: Enjoy tax-deferred growth without exposure to stock market risk or fluctuation.
Access to your cash value: Borrow from your accumulated cash value at any time for any purpose. Pay tuition, cover emergency expenses, take advantage of a business opportunity, even supplement your retirement income.
Death benefit paid tax free to your beneficiaries: Provide financial support for your loved ones when they need it most, or transfer wealth to future generations. Life insurance proceeds generally pass to beneficiaries free of probate costs, legal fees, and federal income tax.
Dividends: Potential for non-taxable return of premium (dividends) which can enhance your policy values and flexibility (dividends are not guaranteed).
Choice of settlement options: Design a plan for payment of the death benefit to your beneficiaries that fits your goals.
Exclusive Benefits of Membership: Non-contractual Benefits of Membership currently include discount programs, Good Health Benefits, accidental death fraternal benefit, scholarship opportunities, and local chapter involvement to make a difference in your community.
Customize Your Plan with Optional Riders
With a variety of optional riders, you can design your Intuitions Whole Life Insurance protection to fit your needs, your goals, and your budget.
Ten Year Level Benefit Term Insurance Rider: Add coverage during a time of higher protection needs, such as while your children are young. This rider is convertible to a permanent life certificate throughout the 10-year period (subject to plan issue restrictions).
Twenty Year Level Benefit Term Insurance Rider: Add coverage during a period of higher protection needs. This rider is convertible throughout the 20-year period to a permanent life certificate (subject to plan issue restrictions).
Accelerated Death Benefit Rider (Living Benefit): Gives you the option to receive up to 50% of your death benefit (not to exceed $100,000) if you are diagnosed with a terminal illness with 12 months or less to live. This rider is available at any issue age and at no additional cost to you.
Accidental Death Benefit Rider: Pays an additional benefit if your death is caused by an accident, subject to rider restrictions.
Guaranteed Insurability Option Rider: Gives you the option to purchase additional life insurance coverage, without evidence of insurability, at specific ages (25, 28, 31, 34, 37, and 40) with alternate options at marriage, and birth or adoption of a child.
Single Premium Paid-Up Additions Rider: Allows for the one-time purchase of paid-up additional life insurance coverage with a single premium. The single premium can be within or outside of a 1035 exchange transaction.
Waiver of Premium Benefit Rider: If you become totally disabled under the terms of the rider, Woman's Life pays your premiums for you.
Spouse Term Life Insurance Benefit Rider: Provides 20-year term life insurance coverage on the life of your spouse. The rider is convertible throughout the 20-year period to a permanent life certificate (subject to plan issue restrictions).
Children Term Life Insurance Benefit Rider: Provides level term life insurance protection on your minor children until they reach age 25. The rider is convertible at age 25 for up to 5 times the rider amount, without evidence of insurability.
Trust your intuition. Trust Woman's Life.®
For more information, request a free, no obligation needs analysis with a Woman's Life representative.
Make the Connection: As a community life insurer, Woman's Life provides the financial protection you expect with the added benefit of helping those in need. When you plan ahead to protect your family's financial security, you also help support scholarships, soup kitchens, charitable events, and more. Through our Chapter Financial Support Programs, we support communities to help neighbors, friends, and families. Click here to learn about the Communities and Causes supported by active Woman's Life Chapters.
---
This plan and riders are not available in all states. Like most insurance products, this plan and riders contain exclusions, limitations, or reductions of benefits, termination provisions, and terms under which the certificate may be continued in force or discontinued. Riders are subject to limits with regard to issue and benefit age, duration, and amount. Contact Woman's Life Insurance Society or your Woman's Life Representative for information about costs and complete details. The purchase of Intuitions Whole Life or the purchase of a rider is subject to proof of insurability and underwriting. Dividends are not guaranteed. Certificate loans will reduce cash value and death benefit. Loans are subject to an 8% per annum interest charge, which if not paid is added to the loan debt. The certificate will terminate if the loan debt equals or exceeds the cash value. Eligibility for fraternal benefits is determined by the board of directors and may be amended or discontinued by action of the board of directors. Intuitions Whole Life Insurance is not FDIC insured, nor is it insured by any other agency of the United States. It is not a bank deposit. It is not guaranteed by a bank or any bank affiliate. It may lose value. Guarantees are backed by the financial strength and claims-paying ability of Woman's Life Insurance Society.