About Our Chapters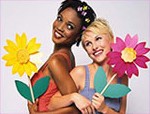 Woman's Life has chapters across the United States full of active, energetic women who enjoy connecting with other women to make a difference. They see the benefit of having fun while working together with support from a national organization.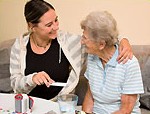 Members of Woman's Life know the value of connecting with an organization that is socially responsible. In 2015, members in chapters across the United States helped others by contributing more than $977,230 and by volunteering more than 97,521 hours of service to help charitable causes and individuals in need in their communities.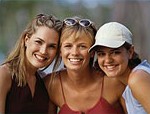 Woman's Life is all about connecting with other women and families to have fun and help others. The beauty of women connecting through Woman's Life to do good is that matching funds and grants, in many cases, may double the impact of their efforts.
Fun-raising for Impact
Did you know that membership in Woman's Life allows you to double your fundraising impact? Woman's Life Chapter 702 North Street, Michigan sold Carson's Community Day Coupon Sale booklets throughout the community saving many savvy shoppers wallets and helping them to donate locally at the same time! The cause? A community organization called SONS (Save Our Neighborhoods & Streets) to aid their program with at risk youth. With Woman's Life Matching Funds, this chapter donated over $1,000! Graciously accepting the check from Chapter President Lorraine (pictured on the right) are Executive Director Tyrone and employees Lori and Laura. Learn more about how membership in Woman's Life can benefit you by calling us at 800.521.9292 today!