About Our Chapters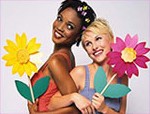 Woman's Life has chapters across the United States full of active, energetic women who enjoy connecting with other women to make a difference. They see the benefit of having fun while working together with support from a national organization.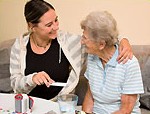 Members of Woman's Life know the value of connecting with an organization that is socially responsible. In 2016, members in chapters across the United States helped others by contributing more than $1,078,843 and by volunteering more than 89,235 hours of service to help charitable causes and individuals in need in their communities.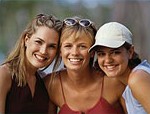 Woman's Life is all about connecting with other women and families to have fun and help others. The beauty of women connecting through Woman's Life to do good is that matching funds and grants, in many cases, may double the impact of their efforts.
Fun-raising for Impact
Mixing fun with philanthropy, the creative members of Woman's Life Chapter 912 from Bad Axe, Michigan gathered items to assemble a Movie Night Raffle Basket during their monthly meeting. Once the basket was ready, members donated it to a Silent Auction to support the Port Austin homeless shelter. There will be more than one lucky winner who benefits from Chapter 912's generosity!