About Our Chapters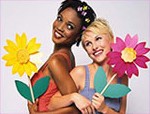 Woman's Life has chapters across the United States full of active, energetic women like you who enjoy connecting with others to make a difference. They see the benefit of having fun while working together with support from a national organization.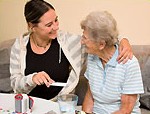 Members of Woman's Life know the value of connecting with an organization that is socially responsible. In 2017, members in chapters across the United States helped others by contributing more than $647,130 and by volunteering more than 73,750 hours to help charitable causes and individuals in need in their communities.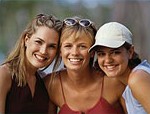 Woman's Life is all about connecting with other women and families to have fun and help others. The beauty of women connecting through Woman's Life to do good is that matching funds and grants, in many cases, may double the impact of their efforts.
Fun-raising for Impact
We love seeing our chapters connecting and working together to support wonderful causes! Take a note from Woman's Life Chapter 611 Port Huron, Michigan! Not only does this chapter host fundraising events, but they also enjoy supporting other chapters' events as well. Members recently donated a Lottery Board to Woman's Life Chapter 802's Open Mic Night fundraising event to help a woman with cancer treatment expenses. That's two chapters involved in one event for the double whammy! Just one more way our members help those who help others.