Intuitions® Single Premium Whole Life Insurance
(ICC19 M19-3000 SPWL)
This whole life insurance plan may be right for you when you…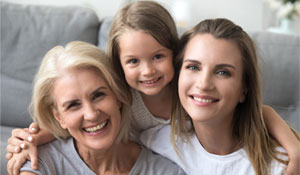 Want to leave a legacy for your children, grandchildren, church, or a charity you support.
Want to fully fund a life insurance policy for yourself, your children and/or grandchildren.
Have at least $2,5001 in liquid assets (savings accounts, CDs, or mutual funds for example) for the minimum single premium.
Have financial assets you do not need, or foresee needing, income or the principle from for personal use, and you have other assets to meet unforeseen events and needs.
Appreciate the convenience of paying a one-time lump-sum premium.
Some Important Features
Available for issue ages 18 through 85.
One single premium payment provides a guaranteed death benefit amount immediately larger than the amount of the single premium. The minimum single premium is $2,500.1 The amount of death benefit is based on your gender, age at issue, underwriting class, and the amount of the single premium you choose. The single premium must buy a minimum of at least $10,000 death benefit. Certain maximums apply.
Cash values are guaranteed and increase annually. If unforeseen circumstances do arise, access to your cash value is available through loans, or if needs change drastically, through surrender of the policy. A loan decreases the death benefit; surrender terminates the policy.
The death benefit is paid directly to the beneficiary and generally avoids probate.2
In most cases the death benefit is received by your beneficiary income-tax free.
An Accelerated Benefit Rider is available which allows you to receive up to half the policy death benefit amount, subject to a maximum limit, if you are diagnosed with a terminal illness with 12 months to live.3 The remaining death benefit is payable to your beneficiary upon death. This rider is available at any issue age and at no additional cost to you.
Settlement options are available to design an individualized plan for the payment of life insurance proceeds to your beneficiaries.
Trust your intuition. Trust Woman's Life.®
For more information, request a free, no obligation needs analysis with a Woman's Life representative.
---
1 Minimum $2,500 premium, or sufficient to purchase $10,000 minimum death benefit.
2 Insurance proceeds without appropriate beneficiary designations may be subject to probate.
3 The policy and the Accelerated Benefit Rider contain exclusions and limits. Contact Woman's Life Insurance Society for information about costs and complete details.
The purchase of a Single Premium Whole Life policy is subject to proof of insurability and subject to underwriting. The Intuitions Single Premium Whole Life Insurance product is not FDIC insured, nor is it insured by any other agency of the United States. It is not a bank deposit. It is not guaranteed by a bank or any bank affiliate. It may lose value. Modified Endowment Contract: The Intuitions Single Premium Whole Life Insurance policy is a modified endowment contract (MEC). Growth in cash value is tax-deferred, but as a MEC, if there is any gain in the policy, the portion of the gain included in any distribution from the policy prior to death, including loans, may be taxable and must be reported as taxable income. Also, if a distribution occurs prior to age 59 ½, the distribution may be subject to a tax penalty. Therefore, it is important that a Single Premium Whole Life plan be purchased with assets that will likely not be needed in the future for personal use. This plan is not available in all states.